AOK Healing Centre Events/Seminars/Workshops
Workshops:
Coming Soon: Dates to be advised Michelle Newten
Angel Feather Oracle Certification Course 

Spend three enjoyable Saturdays with The Aussie Angel Lady Michelle Newten learning how to connect with your Angels. You will also learn about colour therapy and how the Angels use colour to deliver insightful messages.  Discover the depths of Michelle's Angel Feather Oracle and have fun learning how to give a beautiful Angel reading to yourself, family member, friend or client.
Investment x3 payments of $130.00
(Includes workbook & certificate on completion).
This course is fully accredited by the International Institute of Complimentary Therapies IICT.  Michelle is also a registered trainer with the IICT
Bookings essential. Phone the AOK Healing Centre on 03 58231544
Events:
First Sunday of every month: Next Market Sunday June 4th
Emerald Bank Farmers Market (First Sunday of the Month).
We will have a clearance table out the front of the AOK Healing Centre each market day.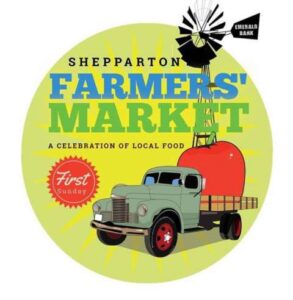 Essential Winter Wellness

: June 24th
AOK Healing Centre Kialla
11:00am – 12:00pm
FREE Admission
SMS 0439 249 445
or book at the AOK Healing Centre Kialla 03 58231544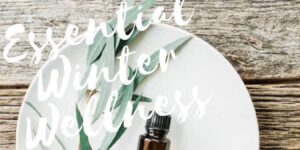 Come join the Holistic Wellness Goddess – Bianca as she teaches you how to support you & your family naturally and safely this winter with doTERRA Essential oils.
In this introductory workshop learn:
How therapeutic grade oils can be the key to Essential Winter
Wellness for the whole family, plus mums & bubs!
How to enhance and support the immune system
How to prevent and combat common illnesses
How to beat the winter blues
You will also receive a free recipe sheet of home made remedies to help support respiratory and immune function this winter.
This workshop is ideal for any one who has heard about essential oils and is keen to learn more and understand why NO Australian home should be without their "go to" essential oils.
Places are limited so book now!
New Moon Manifest Intentions Class with Oils and Crystals: June 24th
AOK Healing Centre Kialla
2:00pm – 4:30pm
$10 to be paid at the start of the class
Phone 0439 249 445
Limited seating available, bookings are essential
LACKING DIRECTION / NEED EMOTIONAL SUPPORT?
Join Bianca the Holistic Wellness Goddess as she teaches you how to manifest your intentions.
****Learn how to support your emotions in this class*****
~Essential oils
~Emotional Health
~Astrology
~Crystals & Crystal grids
~Manifesting your dreams & intentions
~Meditation – 20 minute at end of the class
We know that crystals have many amazing healing properties, but they can also be used to attract money, success, prosperity & abundance by being a vibrational match to that type of energy, that frequency.
**** Wear relaxing clothes – Meditation at the end of the class ****
---