AOK Healing Centre Events/Seminars/Workshops
Events & Workshops:
First Sunday of every month: Next Market Sunday February 4th
Emerald Bank Farmers Market (First Sunday of the Month).
We will have a clearance table out the front of the AOK Healing Centre each market day.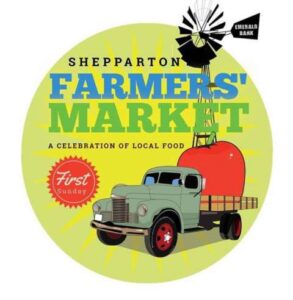 Introduction to Essential Oils Free Class: January 21st
AOK Healing Centre and AOK Salt Room Kialla
11:00am – 12:00nn
Free Event book here https://www.eventbrite.com/e/shepparton-introduction-to-essential-oils-free-class-tickets-40894735254?aff=efbeventtix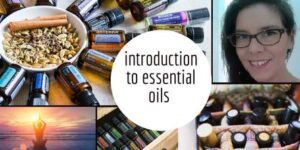 Introduction to Essential Oils Free Class
Sunday 21st January at 11am – Noon
at AOK Healing Centre Emerald Bank Shepparton.Learn all you all you need to know to improve your health and increase your happiness in life through essential oils.
At the class you will learn:+ What essential oils are
+ What are the most important ones that every household needs
+ How to support a chemical free household
+ How to safely use essential oils
…

Essential oils can:
+ be used to make skin beautifying and supporting products
+ create natural personal care products that you may currently spend a fortune on
+ support emotional wellbeing (in children and adults alike)
+ promote deep and restful sleep
+ improve digestive health
+ help to fight colds
+ alleviate headaches
Feel free to bring along a friend but please make sure they book through this link so we can make free samples for everyone

Come along to discover how essential oils can support you in leading a natural and holistic life. We can't wait to share with you!
Love your Gut, Heal your Gut, Heal Yourself with Bianca: January 21st
AOK Healing Centre and AOK Salt Room Kialla
2:00pm – 4:00pm
$10 per person, book here: https://www.eventbrite.com/e/love-your-gut-heal-your-gut-heal-yourself-with-bianca-tickets-40895675065?aff=efbeventtix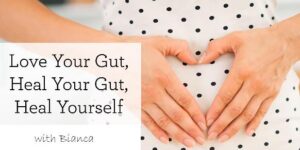 Did you know approximately 70% of your immune system cells are found in your gut?"All disease begins in the Gut" – HippocratesIn fact, more studies are finding that gut issues are the root cause of autoimmune and other diseases, the biggest culprit being leaky gut.If you experience excessive fatigue, bloating, IBS, autoimmune disease, skin problems, mood disorders such as depression, thyroid issues and have strong cravings for sugar and carbs, chances are you have a leaky gut, especially when you suddenly become sensitive to certain foods.
This class is a must for you!
What you will learn in this class:

· What is Leaky gut?
· What Healing Inflammatory Foods to eat
· How to reduce Chronic Stress
· How to improve Gut Bacteria
· How to reduce Toxic Load to your Health & Home
· Recipes for food
· What Essential Oils to Support Leaky Gut
Sunday 21st January 2018 @ 2pm – 4pm
AOK Healing Centre & Salt Room Emerald Bank Kialla.
Bookings Essentials – this is a HOT TOPIC for New years' resolutions & empowering yourself!
$10 per person, limited seats available.
Bianca the Holistic Wellness Oil Goddess
NB: This class is BOOKED OUT
Mindful Manifesting Mandala Workshop with Amanda Reynolds: January 27th
AOK Healing Centre and AOK Salt Room Kialla
1:00pm – 3:00pm
$40 per person or $70 for two
Bookings essential
Join Amanda for this simple yet highly effective mindfulness activity that involves setting an intention, creating an affirmation and visualising it's fruition as you learn to draw your very own mandala.
A mandala is an extraordinary tool that can aid you to:
-gain clarity
-relieve stress & anxiety
-practice mindfulness
-set intentions to achieve goals
-manifest your desires
About the Mandala drawing workshop:
-no previous drawing skills are required
-anyone from children to adults can learn to draw these beautiful symbols of universal connection, complexity & growth
Amanda will gently guide participants through the process of drawing a mandala while providing down to earth insights on how mandalas reflect life, it's lessons and growth.
All materials are provided, just bring yourself and an open mind!
A minimum of 10 participants is required for this workshop to go ahead as Amanda is travelling from Melbourne.
Don't miss this opportunity in your own backyard at the AOK Healing Centre Emerald Bank Kialla Victoria
1 Day Transformational Masterclass with Damien Munro HYL: February 3rd
AOK Healing Centre and AOK Salt Room Kialla
9:00am – 5:00pm
Bookings essential. Phone 03 58231544
CLICK HERE for more info http://damienmunro.com/ntemcshep/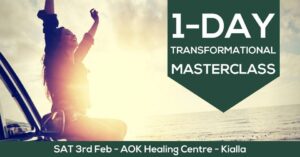 We're looking for 20 Ladies – who want create an amazing 2018!
In 2018 do you want to?
✅Release Feelings of Anxiety About Your Future
✅Eliminate Negative Thinking
✅Feel Emotionally Balanced
✅Create amazing loving relationships
✅Achieve Happiness from deep within
If you answered yes to any of the answers above, you fit the criteria to join the program!
At the end of this 1-Day Masterclass, you will have learnt…
How To:
✔️Stop Repeating Past Mistakes
✔️Release Self-Sabotage
✔️Create a Positive Future For Yourself
✔️Feel Calm In The Face Of Change
✔️Release Pain, Tension & Stress
✔️Become The Happiest Person You Know
✔️And, Feel Confident In Your Relationships
Invest in 8 Hours With Australia's Leading Louise L. Hay – Heal Your Life Workshop Facilitator & Coach Damien Munro and become the happiest person you know!
Master Salwa Yearly Update 2018 Earth Dog: February 17th
AOK Healing Centre and AOK Salt Room Kialla
11:00am – 5:00pm
$100 per person
Call 03 58231544 to secure your seat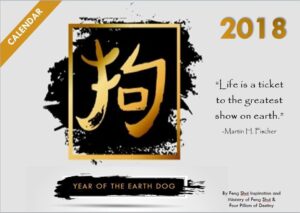 Ministry of Feng Shui & Four Pillars of Destiny
Master Salwa
The Greatest Show on Earth
2018 Earth Dog
Yearly Workshop
How to make the most of Feng Shui through applications of tools and remedies for 2018
Find out how to capitalise on your destiny through what 2018 brings YOU
All remedies and books available
Bookings essential: these seminars book out every year so book early. Phone the AOK Healing Centre 03 58231544
The Chinese say:
"First come Destiny, second comes luck, third is your Fen Sui…."
Please bring your charts and day pillar forms with you from previous years to save time. If your new its AOK Salwa will work out your day pillar for you on arrival
Cost is $10.00 per person Must be paid to secure a seat.
NB: Non Refundable
Angel Feather Oracle Certification Course: February 10th to March 3rd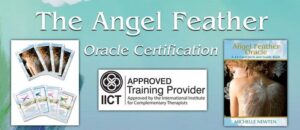 Train with Michelle Newten The Aussie Angel Lady at the AOK Healing Centre to become an Angel Feather Oracle Practitioner. The course runs over 3 Saturdays from 10:30 to 5pm each day. This is the first Cert course to be run in 2018.
Learn how to develop your psychic abilities, connect with Angels to perform awesome readings for yourself, family and friends or for customers if you choose and also learn all about colour therapy.
Payment is $390 or $130 x3: Payment plan: First payment prior to course to secure your place, 2nd & 3rd payments on the 24th February & 3rd March. Investment includes a beautiful workbook and certificate plus other little surprises each day. Only a small class of participants so that you receive great attention. BOOK NOW phone the centre on 03 58231544 to make your pre-payment over the phone or drop into the centre at Emerald Bank. Accommodation next door for anyone coming from a distance.