AOK Healing Centre Events/Seminars/Workshops
Events & Workshops:
First Sunday of every month: Next Market Sunday October 1st
Emerald Bank Farmers Market (First Sunday of the Month).
We will have a clearance table out the front of the AOK Healing Centre each market day.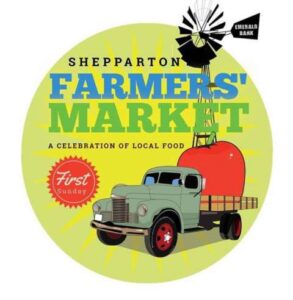 Meditation, Sound & Crystal Energy Healing with Michelle Loree: Sept 10th
AOK Healing Centre Kialla
11:30 am (Sound Bath & Crystal Energy Healing Medidation)
1:00 pm (Guided & Sound Meditation)
Bookings required. Please contact 0413 033 529 or visit the AOK Healing Centre for more details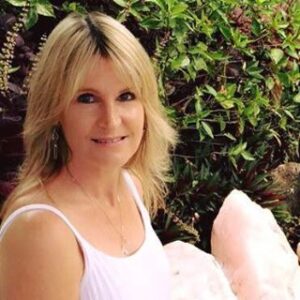 See below for a full description of the alternative sessions on offer for anyone wanting too ~ relax, let go, unwind, release and remove stress or negative emotions, feel calm and peaceful, release energy blocks, raise your energetic vibrations, deepen your spiritual connection, balance your chakras 💜
All of this is within your reach, while giving you access to feelings of deep inner peace with the opportunity to heal physically, mentally, emotionally and spiritually.
Sound Bath & Crystal Energy Healing Meditation
11.30am
$40 ~ 60minutes
( 6 people max )
Please book to avoid disappointment
Guided & Sound Meditation
1pm
$10 ~ 50 minutes
Group session
Details of sessions below ~
💜 Sound Bath & Crystal Energy Healing Meditation sessions, are extremely relaxing and therapeutic, allowing deep healing to take place.
You will feel your body relax and let go as you are immersed in magical healing vibrations of the Crystal Singing bowls.
The combination of sound and vibrational healing from Crystals will allow you to transcended into a space of peace and tranquility giving your mind, body and soul the opportunity to heal.
This healing meditation will also give you the opportunity to strengthen your spiritual connection allowing you to access guidance from your angels and spirit guides.
Combining the beautiful harmonic sound vibrations from crystal singing bowls, along with the energy from specific crystals placed on and around your body, you will gain access to a deep state of relaxation, known as theta brain activity.
This healing meditation will allow any energy blocks to be removed, while cleansing your chakras and aura.
This is a beautiful, calming and peaceful healing experience, available for a maximum of 6 people per session, so please book in ahead of time to avoid disappointment.
💜 Guided & Sound Meditations are deeply relaxing and therapeutic. transcending you beyond the mind, taking you on a journey within to your own safe and sacred space.
During this meditation you will be guided to a space within where you will feel safe, calm, relaxed and peaceful.
Once in this transcendental state you may experience a deep spiritual connection, which can often lead to stored emotional energy being released.
You will feel your body relax and let go of all emotional stress or anxiety, as you are immersed in the magical sounds and healing vibrations resonating from the Crystal singing bowls.
Experience for yourself the deep inner healing and transformations that are possible when you look and explore within 💜
I am feeling happy and grateful to be offering Guided & Sound Meditation along with Sound & Crystal Energy Healing sessions at the AOK Healing Center, and I look forward to sharing some relaxing and peaceful energy with you all …
Sessions are held on allocated Sundays each month.
Dates are confirmed and announced here on this page and also at the AOK Healing Centre at the start of each month.
Namaste ~ Michelle Loree 💕
Certified Crystal Healer & Past Life Regression Therapist.
Personal one on one Crystal Energy Healing, Past Life Regression and Crystal Facials are also available by appointment.
For more information feel free to contact me via this page or on my mobile 0413 033 529
Angel Signs Workshop: Sept 16th
AOK Healing Centre Kialla
1:00pm – 2:30pm
$20 to be paid upon booking
Book your seat by dropping by into the AOK Healing Centre or Phone +61 3 5823 1544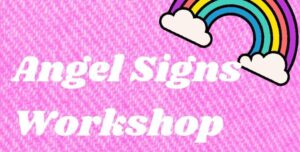 The Aussie Angel Lady Michelle Newten will teach you how to connect with your Angels. Learn about the interesting ways the Angels communicate with us to deliver guidance and reassurance.
Bookings essential. Investment is only $20.00 Book your seat by dropping into the AOK Healing Centre or phone and make the payment over the phone.
*LIKE, SHARE, and TAG friends in the events post. I will draw one lucky winner who receive a FREE Entry to the workshop
Reduce Stress & Improve Sleep Naturally: Sept 23rd
AOK Healing Centre Kialla
11:00am to 12:30pm
FREE Admission
Book your seat by clicking this link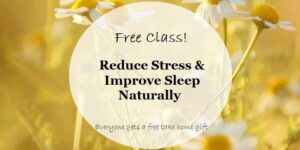 Are you looking for something you can do to bring into your and your family's lives to reduce stress & improve sleep? Something that is natural, safe & effective?
Did you know Sleep Matters….more than diet and exercise?
You are welcome to come learn:
Bianca's top health picks: Natural remedies to assist in sweet dreams & a calm mind and body.
Everyone gets a free take home gift & light healthy treats provided.
Angel Feather Oracle Certification Course: Oct 7th, 14th, and 21st
AOK Healing Centre Kialla
10:30am – 5:00pm
$390 (can be paid in installments of $130 per session)
Book your seat by dropping by into the AOK Healing Centre or Phone +61 3 5823 1544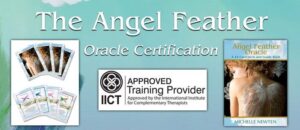 Train with Michelle Newten The Aussie Angel Lady at the AOK Healing Centre to become an Angel Feather Oracle Practitioner. Course runs over 3 Saturdays from 10:30am to 5:00pm each day. This is the last Certification course to be run in 2017.
Learn how to develop your psychic abilities, connect with Angels to perform awesome readings for yourself, family and friends or for customers if you choose and also learn all about colour therapy.
Payment is $390 or $130 x3
Payment plan: First payment prior to course to secure your place, 2nd and 3rd payments on the 14th and 21st October respectively.
Investment includes a beautiful work book and certificate plus other little surprises each day. Only a small class of 6 participants so that you receive great attention. I have already made one book and have another so BOOK NOW phone centre on 03 58231544 to make your pre payment or drop into the centre at Emerald Bank. Accommodation next door for any one coming from a distance.
Life Purpose: It's all written in your hands!

 November 18th
AOK Healing Centre Kialla
10:30am – 1:30pm
$47 to be paid upon booking
Book at https://goddessonpurpose.simplero.com/page/76137-1-day-workshop-shepparton-vic-2nd-september-2017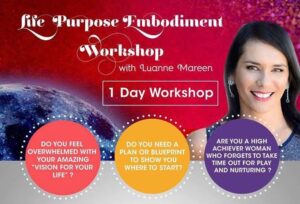 DO YOU FEEL OVERWHELMED WITH YOUR AMAZING "VISION FOR LIFE"?
DO YOU NEED A PLAN OR BLUEPRINT TO SHOW YOU WHERE TO START?
ARE YOU A BUSY WOMAN OR MUM WHO FORGETS TO TAKE TIME OUT FOR PLAY AND NURTURING?
Hi Gorgeous,
Are you feeling lost and seeking clarity for your Life's True Purpose?
Do you hear yourself saying – "Why do I keep repeating the same mistakes?"
You know you are here to do Great things, if only you had help to identify where to start first.
THESE ARE QUESTIONS A LOT OF US ASK OURSELVES AND  HERE IS WHAT I WANT TO SHARE WITH YOU…
What if I told you the Universe has already given you a MAP for your Life's purpose? That's right, what you incarnated to do in this world.
Your reason for being here.
What if I told you that same MAP you can also identify your Life Lessons. Those "issues" you keep bumping up against over and over and over…
And what if it could tell you the key to the "theme" of your life.
And what if I told you it has been right in front of you the WHOLE time.
All you need to do is TRANSLATE what is already in YOUR HANDS!!!
Yes that's right, I said your hands, more importantly, your FINGERPRINTS.
This is scientific HAND ANALYSIS – a NON-predictive way of showing you what your Soul already knows you came here to do.
I'm putting together for the women of Shepparton an intimate workshop where I will be sharing the deal all about
LIFE PURPOSE, LIFE LESSON, LIFE SCHOOL and GIFT MARKINGS.
I will also be sharing powerful Feminine practices that you can take away to Embody your purpose in a much more tangible way.
It's a full day experiential workshop and you will walk away with tangible feminine empowerment practices to implement into your life purpose straight away.
---