AOK Healing Centre Events/Seminars/Workshops
Events & Workshops:
First Sunday of every month: Next Market Sunday November 5th
Emerald Bank Farmers Market (First Sunday of the Month).
We will have a clearance table out the front of the AOK Healing Centre each market day.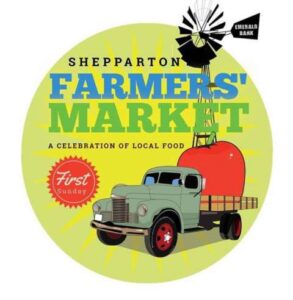 Life Purpose: It's all written in your hands!

 November 18th
AOK Healing Centre and AOK Salt Room Kialla
10:30am – 1:30pm
$47 to be paid upon booking
Book at https://goddessonpurpose.simplero.com/page/76137-1-day-workshop-shepparton-vic-2nd-september-2017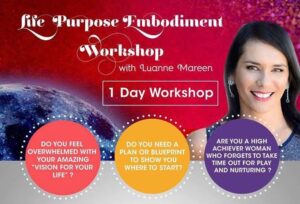 DO YOU FEEL OVERWHELMED WITH YOUR AMAZING "VISION FOR LIFE"?
DO YOU NEED A PLAN OR BLUEPRINT TO SHOW YOU WHERE TO START?
ARE YOU A BUSY WOMAN OR MUM WHO FORGETS TO TAKE TIME OUT FOR PLAY AND NURTURING?
Hi Gorgeous,
Are you feeling lost and seeking clarity for your Life's True Purpose?
Do you hear yourself saying – "Why do I keep repeating the same mistakes?"
You know you are here to do Great things, if only you had help to identify where to start first.
THESE ARE QUESTIONS A LOT OF US ASK OURSELVES AND  HERE IS WHAT I WANT TO SHARE WITH YOU…
What if I told you the Universe has already given you a MAP for your Life's purpose? That's right, what you incarnated to do in this world.
Your reason for being here.
What if I told you that same MAP you can also identify your Life Lessons. Those "issues" you keep bumping up against over and over and over…
And what if it could tell you the key to the "theme" of your life.
And what if I told you it has been right in front of you the WHOLE time.
All you need to do is TRANSLATE what is already in YOUR HANDS!!!
Yes that's right, I said your hands, more importantly, your FINGERPRINTS.
This is scientific HAND ANALYSIS – a NON-predictive way of showing you what your Soul already knows you came here to do.
I'm putting together for the women of Shepparton an intimate workshop where I will be sharing the deal all about
LIFE PURPOSE, LIFE LESSON, LIFE SCHOOL and GIFT MARKINGS.
I will also be sharing powerful Feminine practices that you can take away to Embody your purpose in a much more tangible way.
It's a full day experiential workshop and you will walk away with tangible feminine empowerment practices to implement into your life purpose straight away.
AOK Christmas Gala Night: November 24th
AOK Healing Centre and AOK Salt Room Kialla
6:00pm – 9:00pm
Phone 03 58231544 for bookings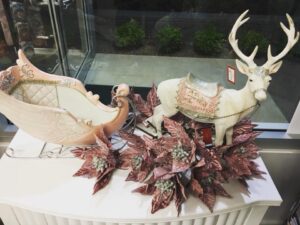 AOK Christmas Gala Night
Friday 24th November 2017
Our third Gala night will be sure to be bigger and better
20% OFF all purchases
(Excludes DoTerra Oils & Gift Vouchers)
Lucky Door Prizes drawn on the night
Complimentary Christmas Gift Wrapping
Light Refreshments
Phone 03 58231544
FREE Class 101 Basics – Intro class on Essential Oils: November 25th
AOK Healing Centre and AOK Salt Room Kialla
11:00am – 12:00nn
Free Event, book here https://www.eventbrite.com/e/free-class-101-basics-intro-class-on-essential-oils-tickets-39676264776?aff=efbeventtix

Learn all you all you need to know to improve your health and increase your happiness in life through essential oils.
At the class you will learn:
+ What essential oils are
+ What are the most important ones that every household needs
+ How to support a chemical free household
+ How to safely use essential oils

Essential oils can:
+ be used to make skin beautifying and supporting products
+ create natural personal care products that you may currently spend a fortune on
+ support emotional wellbeing (in children and adults alike)
+ promote deep and restful sleep
+ improve digestive health
+ help to fight colds
+ alleviate headaches
Feel free to bring along a friend but please make sure they book through this link so we can make free samples for everyone


Come along to discover how essential oils can support you in leading a natural and holistic life. We can't wait to share with you!
Essential Oils for Christmas Gifts & Outdoor Holiday Class: November 25th
AOK Healing Centre and Salt Room Kialla
2:00pm – 4:00pm
$5 to be paid upon booking
Book at https://www.eventbrite.com/e/essential-oils-for-christmas-gifts-outdoor-holiday-class-tickets-39503882175?aff=efbeventtix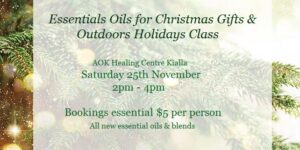 This class is a jam-packed class of 2 hours of laughter, happiness & fun! Get some great ideas for Christmas gifts for teachers, dads & YOU of course! Learn about the new range of essential oils for health & well-being & the essentials for camping & holidaying.What's happening in this class:
Smell & Learn about the new essential oil collection
DIY gifts Bianca has made ideas for Christmas & the recipes
Sample Hampers for ideas what to give your loved ones
Diffuser Blends for Christmas day to calm the house with some cheer.
Eat & drink too much over the festive season – Best recipe for hangovers/sore tummy.
The top products for Holidays & Camping (sunburn, mozzies, sore muscles)
Give the gift that is Toxic-Free and your gift giving will be more heartfelt, cost-effective, and even healthier. 
Everyone gets a Christmas gift from Bianca – It's a surprise, but it's a lovely gift to hang on your tree.
Bookings are essential $5 per person & limited seating.