Michelle Newten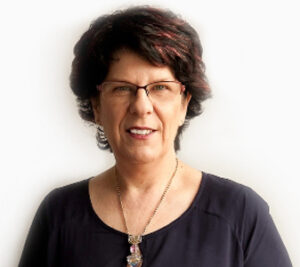 Angel Card Readings with 'The Aussie Angel Lady'
Author of The Angel Feather Oracle & Archangel Michael's Sword & Shield Oracle.
Michelle is an Angelic Medium and will deliver loving encouraging words and guidance from your Angels. Gain clarity to move forward along your path.
Michelle reads regularly on a Monday, Thursday & Friday. These days may vary according to Michelle's schedule.
Phone the Centre to book a 45 minute reading. 03 58231544
Sharon
Reconnect with Joy
Phone Sharon at the AOK Healing Centre to book: 03 58231544
Life Coaching, NLP, Time Line Therapy Practitioner ™, Hypnosis & Soul Coaching Practitioner.
Remove your blocks and start to move forward in life effortlessly.
Tracey and Stacey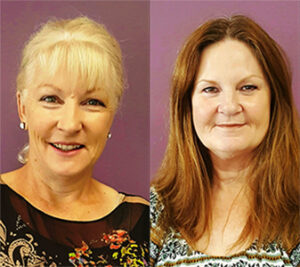 Kansa Wand Relaxation & Detox Therapy
Appointments available every Sunday for Feet & Face Massage using the Kansa Wand. 30 & 60-minute sessions available. To book phone: Stacey/Tracey on 0432087121
Ayurvedic Bodywork, specifically using a bronze massage tool called "KANSA". Known in India as the HEALING METAL. Experience a deep relaxation & de-stress like never before. A blissful foot massage with the Kansa Wand. Relaxing yet energising. A soothing & calming experience, a wonderful treat for your feet. A relaxing face massage with the Kansa Wand. Results: Face feels energised; Stress & discomfort erased; Face looks fresh, vibrant & glowing; Lessening of fine lines; More fullness; Gentle lift.
Katie Harrington
Reiki Practitioner
Hi, my name is Katie. I am a qualified Reiki Healer. Reiki is an ancient Chinese healing technique which uses universal healing energies to heal the body, mind, and spirit. Reiki is beneficial for any ailment or disease. It works by releasing negative energies from the body's chakras and filling the chakras with positive light and healing energies. I then talk to the client's higher self to change negative thought processes or work through and untangle traumas. I usually recommend three sessions initially to get the full healing benefits of the treatment.
Amy I'Anson
Naturopath, Nutritionist, and Herbalist
Inspired by her passion for people and health, along with 12 years experience in the natural medicine field, Amy is an enthusiastic and empathetic practitioner. After being treated for her own health issues through natural medicine, Amy understands many of the frustrations that go along with chronic poor health. She believes that medicine cannot have a 'one size fits all' approach and is interested in treating her clients individually to address their own specific needs.
Originally from Shepparton, Amy spent four and a half years at the Endeavour College of Natural Medicine completing a degree in Health Science (Naturopathy). After spending the past 9 years as a clinical naturopath and nutritionist, working in several locations across Melbourne and country Victoria, Amy has worked with an incredibly diverse range of people of all ages and health issues. She is a member of the Australian Natural Therapists Associated.
She has a particular interest in thyroid dysfunction, Chronic Fatigue Syndrome, poor immunity and chronic infection. Amy is fiercely passionate about 'science-based' natural medicine and the use of natural medicine alongside conventional medicine. She approaches her clients' health with an enthusiasm for getting to the bottom of their health complaints and has a 'no stone unturned' approach!
Amy also has much experience in hormonal/fertility issues, stress management, digestive issues, children's health and sports nutrition.
Amy commences practice at the AOK Healing Centre on Friday 19th January & will be available for consultations every Friday.  Phone Amy's receptionist on (03) 9763 3969 to make an appointment
PRICING:
Initial consultation (60 mins): $120.00
Standard return consultation (30 mins): $72.00
IgG Food Sensitivity Testing (90 mins): $320.00
Joyce Lowman
Tarot Reading
25 years experience as seen at MBS Festivals Australia wide: Medium, Clairvoyant, Tarot Reader. Available once a month.
To book your reading PH 0414925669
Therapy & Consulting Rooms for Hire
Beautiful rooms & very reasonable rates.
Casual and Permanent Rates available.
Rooms include massage tables, tables & chairs.
Presently available one large room that has a sink and lockable storage cupboards.
For more information PH: 03 58231544 or email michelle@michellenewten.com
Seminar/Workshop Room
Seats up to 33 theatre style.
Room includes chairs, tables, data projector & whiteboard.
For more information PH: 03 58231544 or email michelle@michellenewten.com